Projects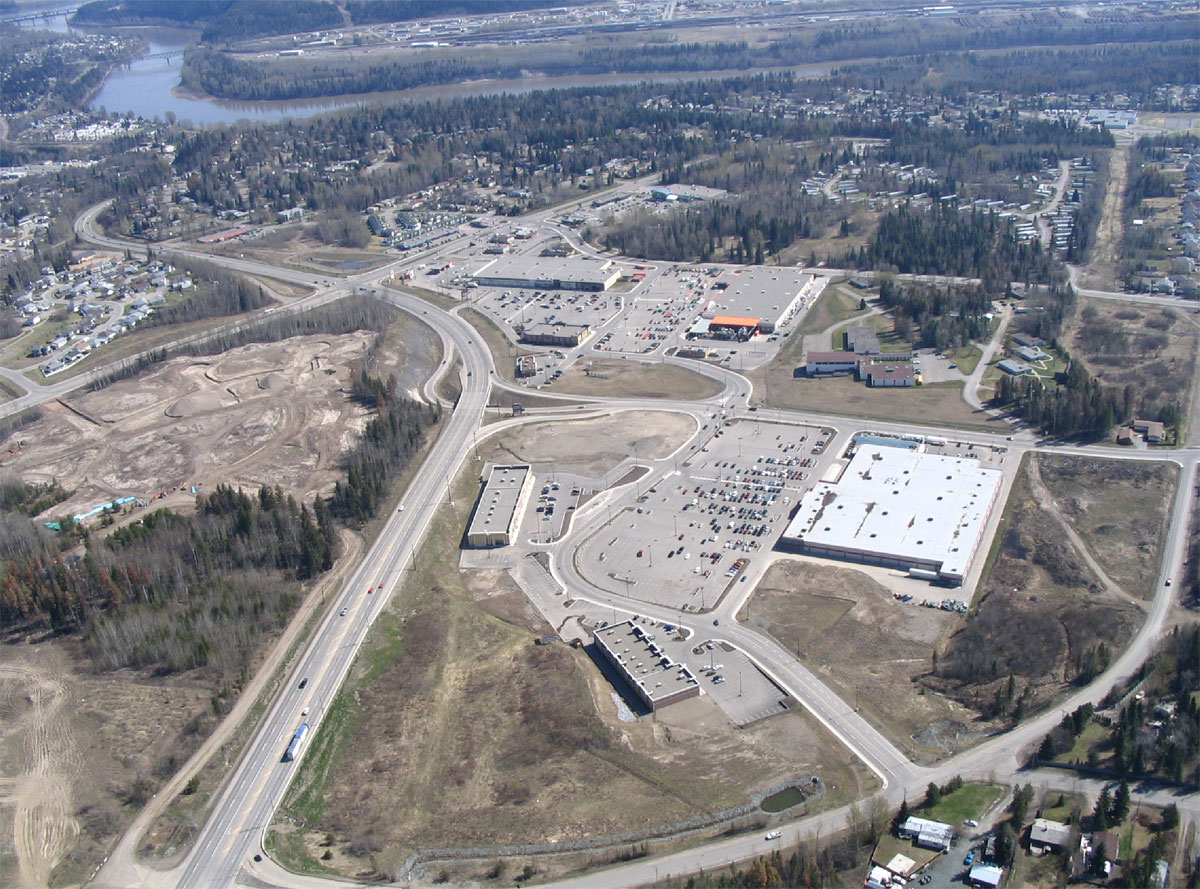 Westgate Shopping Centre
Client: Smartcentres
Key Personnel: Terry Fjellstrom
In 2001, SmartCentres, one of the largest shopping centre developers in Canada, purchased 50 acres of property in the west end of Prince George. The project consisted of developing the 50 acre site into a regional commercial shopping centre with large box retailers such as WalMart, Home Depot, and Canadian Tire.
L&M Engineering Limited was hired as the prime consultant and provided the overall project management and design for the entire site beginning with the initial rezoning of the property, the completion of a traffic impact study, the conceptual layout and the detailed design of the civil works. L&M was also responsible for inspection and project management services during construction. In addition to the onsite works, L&M Engineering was also responsible for the design of the municipal perimeter roads, highway intersection upgrading including a highway underpass and frontage road construction, offsite sanitary sewermain construction and offsite storm water detention pond.
The construction value of the civil works for the initial phase of construction was in excess of $12 million. The overall development of the site which has continued for the past seven years is estimated at $70 million. L&M Engineering continues to act as the owner's prime consultant in the development of the remaining out parcels.